San Pedro Automotive Locksmith Services:(424) 269-6112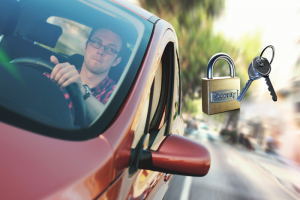 Imagine walking down the street after taking a road trip for the day, when suddenly your keys fly out of your hand, and into the storm drain.
Though you may feel panicked or stressed, all you need to do is call AA1 Locksmith San Pedro and we will be on our way in minutes to make you a new set of keys.
Although we do specialize in making keys, our expertise is not limited to cutting and programming replacements.
We provide a number of automotive locksmith services such as fixing broken ignitions, car lockout assistance, dead battery, and more.
Call our service line at(424) 269-6112 open 24 hours a day, to request a locksmith right away!
A closer look at San Pedro's Automotive Services
24 Hour Car Lockout Service
Are you locked out of your car? We have technicians on standby working in your area who are ready to unlock your vehicle 24 hours a day and get
you moving again. Call us for a free estimate and response times in your area.
Key Cutting
If you have a regular key ignition, you are in luck, because those are the simplest car keys to make.
Our mobile technicians arrive at your location in no time at all and cut you a new car key in a jiffy.
Transponder Keys
If you have a push to start vehicle, however, the process can take a little longer.
This is because of a special chip in the key that transmits a message to the vehicle itself for added security.
Cars requiring transponder keys will not start when the key is programmed incorrectly.
That's why it takes a professional locksmith or car technician to handle these advanced remotes, and luckily AA1 Locksmith San Pedro has many in the area.
Motorcycle Keys
In addition to everyday cars and trucks, we are also able to make motorcycle keys.
Many of our clients come in when their motorcycle has been reclaimed, and they want the key shapes changed.
Call now to receive a free estimate, or have a technician on their way to replace your keys as soon as possible.
24 Hour Availability
We know that car troubles can happen at any time, and when they do, you need immediate help.
That's why AA1 Locksmith San Pedro operates 24 hours a day, 7 days a week to provide good quality locksmith services to the San Pedro area.
Call our emergency line now to request service immediately!
Our Automotive Locksmith Services:
Key Replacement
Broken Key Extraction
Transponder Key Programming
Ignition Repair/Replacement
Transponder Chip Keys
Glove Compartment Lockout
Smart Keys
Push to Start
Key Fobs